Deal: up to $170 off the excellent Google Nexus 6P
11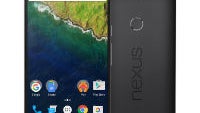 The
Google Nexus 6P
is among the most celebrated phablets of recent times, and with good reason. The Huawei-made handset offers a premium build, beautiful display and a laudable point-and-shoot experience. Despite its age—the Nexus 6P
was announced
way back in September of last year—it can still hold its own against some of the newer entries that have since graced us with their presence. If you're into your big-screened powerhouses, the 6P remains a very attractive prospect, and thanks to Amazon, both the 64 and 128-gig models can be snapped up on the cheap.
Upon the arrival of the Nexus 6P, the price of the base 32 GB model was set at $499. Given that many of today's apps and games are quite liberal with how much space they command—coupled with the lack of microSD support with the Nexus 6P—and you'll see why many buyers have instead opted for the 64 or 128 GB models. Initially, those larger variants costed $549 and $649 respectively, but thanks to Amazon, you can get the fully-loaded edition for almost $200 less than its original cost.
The Nexus line has been at the heart of Android's rise in the mobile game, and whilst it's now ten months since the Nexus 6P became official, it's still among the best phablets in the business. The 64 GB version in gold, silver or graphite can be had for $403.75, saving almost $150 on the $549 regular price. The silver or graphite 128 GB edition, meanwhile, is now $478.75, which is a tidy discount from the $649 retail cost.
The deal is part of Amazon's Prime Day promotions, and you can find a bunch of great savings and offers
in our round-up
. Meanwhile, if you're still on the fence regarding the Nexus 6P or would just like more information, be sure to take a peek at
our in-depth review
.