Deal: Grab an unlocked Samsung Galaxy Note 8 for just $385 (refurbished)
1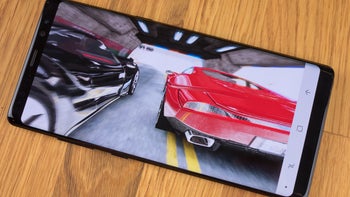 It may not be the latest and greatest flagships out there, but the
Galaxy Note 8
can still hold on its own against some of today's top-tier smartphones. Although it's not really a good time to buy a flagship device, as Mobile World Congress (MWC) 2019 is just around the corner, we reckon there are people who can't afford to pay the full price for a brand new high-end phone.
In that case, your best bet is to hunt for deals or get a refurbished unit for half the price or even lower. Samsung Galaxy Note 8 is now
available for just $385 on DailySteals
, but this is a refurbished unit that comes with just 30-day warranty.
The unlocked Galaxy Note 8 will only work with GSM carrier in the U.S. such as AT&T and T-Mobile, but not with Sprint and Verizon. You can choose to extend the warranty for one or two years, but you'll have to pay $75 or $100, respectively, in addition to the phone's price.
Keep in mind that you'll have to enter the promo code
AAGALAXIES
at checkout to save an additional $10, otherwise you'll have to pay $395 for the
Samsung Galaxy Note 8
.