Deal: get the Samsung Galaxy Tab S for just $359.99 from eBay
11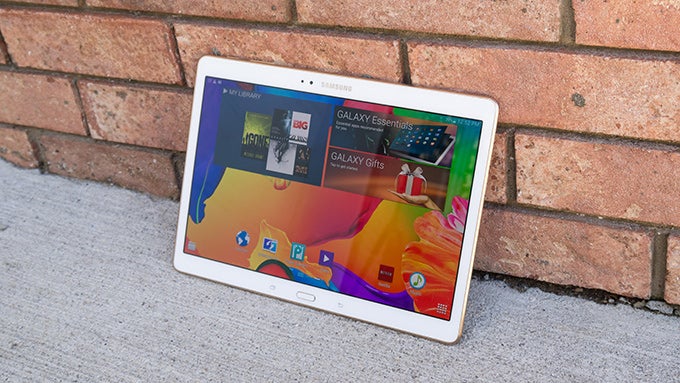 A couple of weeks ago, Samsung temporarily
shaved $100 off the Galaxy Tab S series
, but if you failed to take advantage of that deal, there's a new one you should be aware of. The 10.5-inch Wi-Fi only version of the Samsung Galaxy Tab S in Titanium Bronze flavor with 16GB of internal storage is now available for purchase from eBay at a price of $359.99. That's a better deal than what the manufacturer had to offer earlier in the month, as Samsung priced the same tablet at $399.99 for a short time period. Over at the official Samsung website, the tablet is currently priced at $499.9.
The 10.5-inch Samsung Galaxy Tab S is probably the large Android tablet with the most vibrant display, a feat that Samsung made possible by integrating a Super AMOLED display. The 10.5-inch panel runs a resolution of 2560 by 1600 pixels at a 16:10 aspect ratio. Under the hood beats the heart of an octa-core Exynos 5420 processor paired with 3GB of RAM. If the 16GB of integrated storage are not enough for your needs, you might want to take advantage of the microSD slot, one that can work with cards of up to 128GB in size. For more details, make sure to check out our
Samsung Galaxy Tab S 10.5 review
.
Launched back in July 2014 with Android 4.4 KitKat on board, the 10.5-inch Wi-Fi only version of the Samsung Galaxy Tab S was since
updated to Android 5.0 Lollipop
, so don't worry that the seller lists 4.4 KitKat as the Android version.
You can buy the Samsung Galaxy Tab S 10.5 in Titanium Bronze with 16GB of integrated storage space for just $359.99
from the link here.