Save up to 30% on the Sony Xperia 10 Plus at Amazon
We may earn a commission if you make a purchase from the links on this page.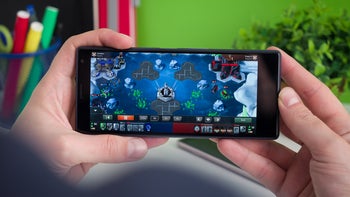 The Xperia 10 Plus is one of Sony's better equipped mid-range smartphones. As such, it's priced a bit higher than you would expect, although that shouldn't surprise anyone considering Sony's pricing policy. Launched on the market about one year ago, the
Xperia 10 Plus
made it to the US soon after, but it's only sold by various retailers.
That being said, you'll only find unlocked Sony Xperia 10 Plus models available for purchase, which is a good thing because you can use it with most major carriers in the country such as AT&T, T-Mobile, and Verizon.
At launch, the
Xperia 10 Plus
was priced to sell for $430, but these days you can buy one for around $350 more often than not. If you're in the market for a Sony Xperia smartphone, but you can't afford a flagship, Amazon has one of the best Xperia 10 Plus deals we've seen to date.

For a limited time, the Xperia 10 Plus is getting a 30% discount, so you'll save $130. Make sure that you pick the black version though since the silver model will only save you $100. Either way, these are great deals if you're a fan of Sony's smartphones, so why not check them out.