Deal: Grab the new and unlocked Samsung Galaxy S7 edge for $628.99
10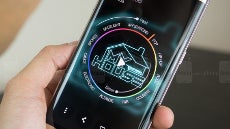 The
Samsung Galaxy S7 duo
has set a high bar for this year's flagship battle, and both are kitted out with relatively similar tech. specs. The main difference, aside from the obvious curvature of
the S7 edge
's display, is its larger size. The standard
Galaxy S7
boasts a 5.1-inch display, where the edge's 5.5-inch panel places it firmly within phablet territory. Arguably, the S7 edge
has
the edge when it comes to which device is more aesthetically pleasing, and if you subscribe to this notion, you'll be pleased to know that it can be had for $629.
Though Samsung's S7 sales figures
have been strong once more
during the first couple of months of sale, the firm's future mobile dominance is somewhat under threat. Once upon a time, the majority of cheap smartphones out of China were very poorly-built efforts—a far cry from what the more recognized brands could manage. But a number of predominantly Chinese firms like ZTE, Huawei and OnePlus have all demonstrated that they can combine high quality build and strong specs for a price much cheaper than Sammy demands.
Still, there's always an alternative for those seeking a Samsung Galaxy but don't want to pay the launch price, and that is to wait a couple of months. Already, we've seen both the Galaxy S7 and S7 edge drop in price on many occasions, and today, the latter is available new and unlocked through Newegg for $629. The deal is actually based on eBay, though since you're buying directly from Newegg through the site, you'll hopefully avoid the issues that can occur when buying through the virtual auction house.
Only the gold Galaxy S7 edge model is available at the time of writing, and as you can imagine, they're selling like hotcakes. Thus, if you would like to score this top-tier smartphone for almost $100 cheaper than it is on Amazon, move quickly by hitting the source link.