Dead Space arrives on Android Market: stunning graphics, costs $7
19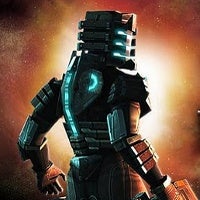 Dead Space
pretty much sets the bar when it comes to sci-fi horror games, but up until now it wasn't available on the largest smartphone platform - Android. To be perfectly exact, it was available exclusively on the Sony Ericsson Xperia PLAY but no other device. This has now changed and the app has arrived on the Android Marketplace with stunning graphics and a price tag of $7.
Now, in order to enjoy a
horror game
you really need to be immersed in the atmosphere and the graphics definitely bring this close to console-like quality. The game revolves around Isaac Clarke, an engineer in space coping on his own against aliens. Instead of your usual set of guns, Isaac brings his own engineering wizardry to come up with some innovative ideas. The music and sound effects are on par with the graphics, so you'd better find a quiet secluded spot to enjoy Dead Space.
The game not only kicks it up a notch in the graphics department but also arrives with
controls
optimized for the screen. Everything seems right, you just need to get past that steep (especially for Android) $7 price barrier.