DT Ignite is the bloatware mothership and it's currently being installed on Verizon Galaxy S7 via update
5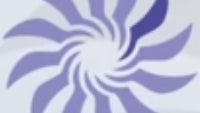 Ah, bloatware — the apps that are always there for you when you never want to use them. It's an ongoing theme, certainly prevalent on carrier-issued handsets, where the mobile provider will add non-uninstallable apps that promote its services, or a paying partner. One would think that after all the griping from users, mobile providers would look for a solution, a sort of a happy medium. Instead, more than a year ago,
T-Mobile and Verizon partnered up with a new service provider
, called Digital Turbine. Quick recap – the Ignite app allows the carrier to install apps straight to your device, without having to pass through manufacturer assessment, and without asking you for permission.
Reports about Ignite quickly simmered down, and it seems the app hasn't been misbehaving, or used to spread more bloat. But it's back now for another quick bout of controversy. Users of Verizon-issued Galaxy S7 handsets are reporting that DT Ignite has just now installed itself on their phones via the latest update. Naturally, seeing what type of permissions the app needs, it looks alarming at first sight, and users can be seen going up in arms on Reddit.
It's not used as nefariously as it sounds, though. Verizon issued the following statement to try and douse the flames a bit:
The Digital Turbine (DT Ignite) software is only active during the initial set-up of a brand new device or if a device goes through a factory reset. Following the initial set up, the software will not push or install new apps at any time in the background. Any app installed through DT Ignite is completely removable and can be uninstalled.
So, basically, Ignite is only there to make sure that you get your factory-fresh bloat when you perform a factory reset. Presumably, this could mean that the carrier doesn't need to install a heavily modified ROM on your smartphone in order to bake in its proprietary apps; instead, it can just have Ignite there to do this every time the phone is reset to vanilla settings. This does make sense, indeed, but the fact that the app has so many permissions can still be concerning to many.
The good news is that with Android Marshmallow's granular controls, you can disable said permissions and see if Ignite asks for them at any point, which would indicate that the app is functioning way beyond the factory reset stage. Alternatively, if you just want to remove it and not think of it again, disabling Ignite via the App Manager is also an option with no reported side effects.