DJI Osmo Mobile 3 is a revolutionary phone gimbal that folds into a super compact size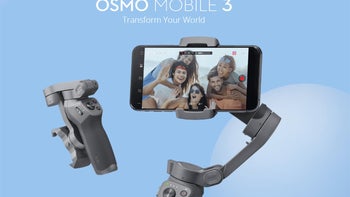 With 4K video capture, most smartphones can record incredible footage during the day, but if you want to take that footage to the next level and make it stand out, you need it to look perfectly smooth and remove all the jitter. And while most phones these days do have some combination of optical and electronic image stabilization, none of those systems comes even close to the quality that you can get if you place your phone on a dedicated gimbal.
DJI, the company best known for its drones, has just released its most innovative smartphone gimbal so far. The name of the product is DJI Osmo Mobile 3 and its killer feature is its ability to fold into something incredibly compact that fits small spaces. How compact? Well, how about a 5" square! This will fix one of the biggest gripes with gimbals: they are tall, unwieldy, and just a pain to carry around.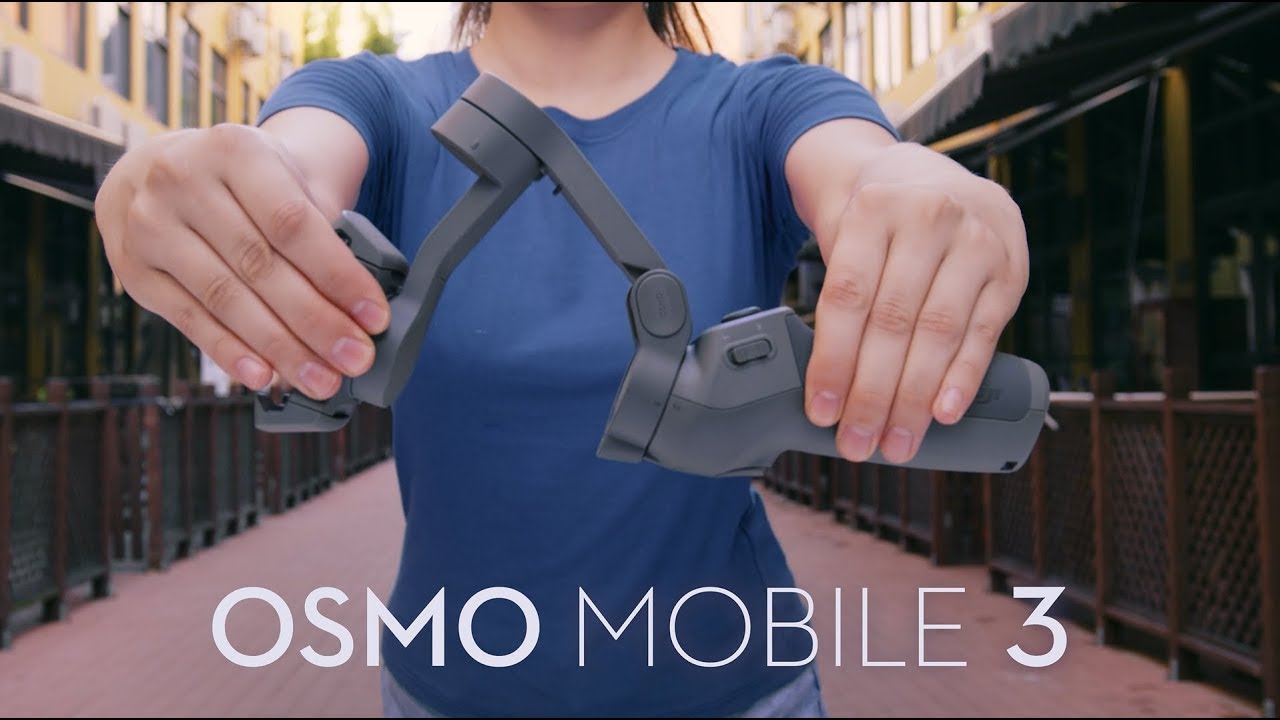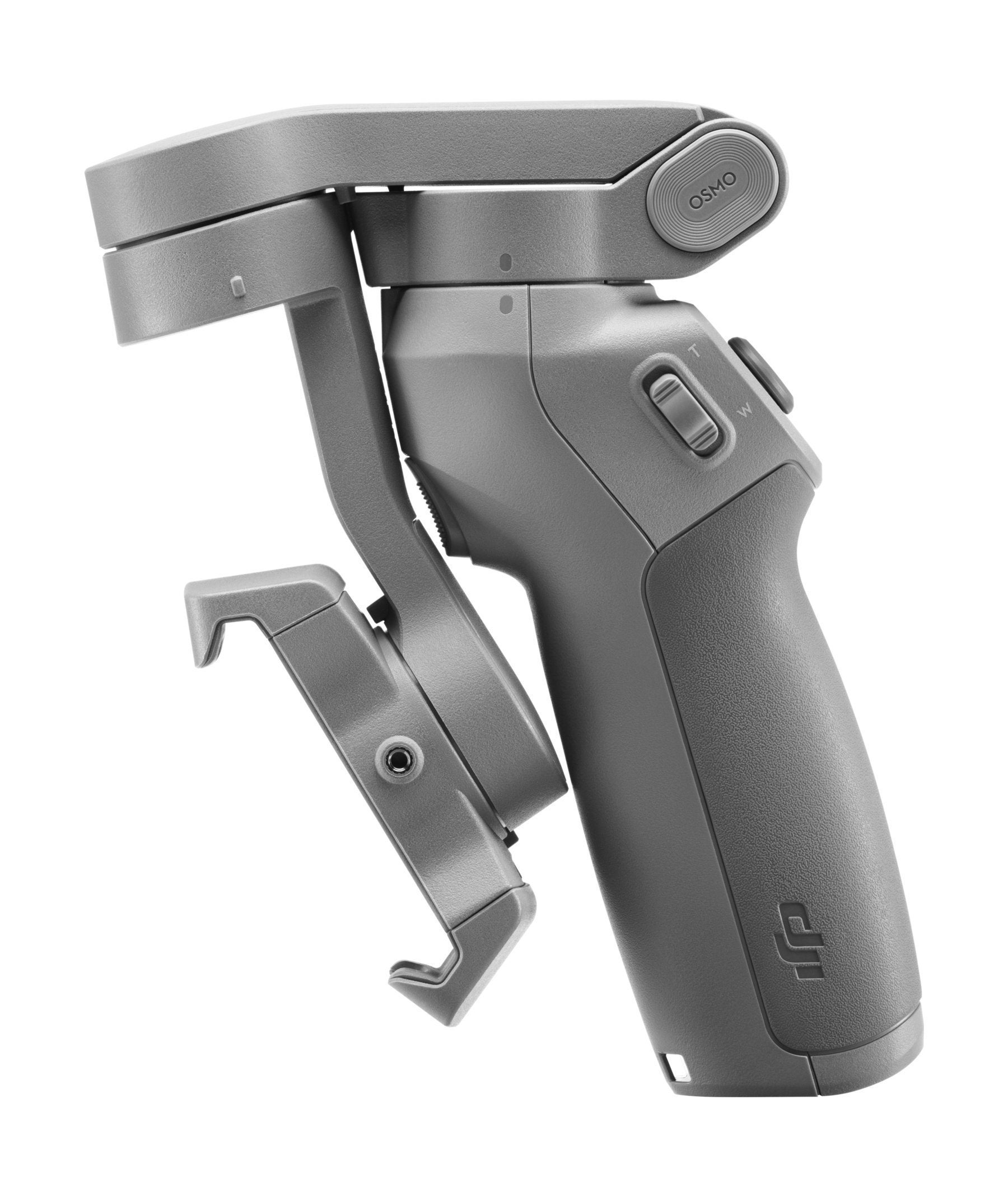 This new Osmo Mobile 3 is made of plastic, so it has the advantage of being very light-weight at just 0.89 lbs (405 g). For comparison, the Osmo Mobile 2 is 485g and Freefly Movi is 670g.
In terms of design, the gimbal has grown much friendlier to single handed use. For example, you can quickly switch between portrait and landscape orientation with the press of a button, and you can now control the DJI Mimo application with the buttons and the joystick on the gimbal, without having to ever touch your phone. The joystick is also used for smooth manual movement controls, and you also get a zoom dial on the left handside.
Yup, it finally charges via USB-C
DJI has excellent object tracking and that functionality comes built in this new Osmo: you just select the object that you want tracked and the gimbal will automatically start tracking its movements with great accuracy.
The gimbal also has a few smart features like gesture control where you raise your hand and it will automatically start recording you, so you don't need a camera man. Couple this with the active tracking technology and you can get some really nice shots, even without having anyone around to help.
We also love the fact that the Osmo Mobile 3 works seamlessly with Moment lenses. These are some of the most popular smartphone lenses out there and this new gimbal will allow you using your phone plus lenses without the need to fiddle with counterweights. Brilliant!
Overall, the DJI Osmo Mobile 3 is above all an impressively compact and affordable smartphone gimbal and we can't wait to see it and try it out. We already know that the current Osmo Mobile 2 does a great job with stabilizing footage, so we expect the third-generation gimbal to be at least as good, or possibly better.
Battery life
DJI officially says its new gimbal will last around 15 hours on a single charge, which is a ton of time for video creators. The battery inside the gimbal has a capacity of 2,450mAh, in case you wondered.
It also comes with a USB-C cable in the box, but you don't get a wall adapter (which is fine since you probably already have one that you use for your phone). It will make use of 10-watt quick charging speeds and it should take around 2.5 hours to fully recharge.
Price and Release date
The DJI Osmo Mobile 3 is available starting today, August 13th, and it is priced very affordably at just $119 for the gimbal itself and at $139 for the gimbal plus a carrying case and tripod legs. Prices in Europe and rest of the world are set at 109 euro for the gimbal and 129 euro for the case + tripod pack.
Getting the pack with a case and a tripod included will actually save you some money over buying those separately at a later date as the case alone costs $39 and the tripod is priced at $19.
Recommended Stories