Cyanogenmod 9 looks like it has an LTE quick toggle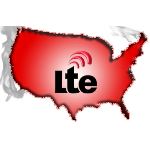 We all know that Cyanogenmod and Team Douche love to add the bells and whistles to Android that we all want, but can't get from the stock version. In that way, Cyanogen can be considered the best custom UI of all, because it has access to all the hidden APIs and hooks. Because of this, the Cyanogenmod can add in quick links to the mobile data settings, screen orientation, and other settings that don't come standard in the Android power control widget.
There are a couple widgets in the Android Market that offer this, but none have ever worked as well or been as seamless as the Cyanogen option, so we're definitely looking forward to this.