CyanogenMod gets a new boot animation for CM9
12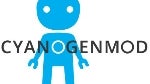 CyanogenMod is far and away the most popular custom ROM for Android handsets – as of May they had hit
2 million unique installs
– so when they decided to update their boot animation for CyanogenMod 9, we figured at least one or two of you would want to check it out.
The video (embedded below) replaces an earlier version developed for CM9 that stared the iconic Andy the Android; the new animation stars Cid, a new mascot the CM team introduced back in April. At the time Cid lacked a name – it was being referred to as rAndy at the time, a name
we weren't terribly fond of
. While Cid may conjure up images of a spike-haired kid torturing toys, it at least avoids capitalization-based word play.
Check out the video below…you'll see that Cid develops some attitude as the animation progresses. Let us know your take on it in the comments section below
source:
Droid-Live