CyanogenMod chooses a new mascot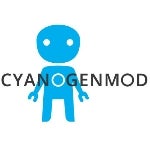 Okay, maybe it isn't quite right to say that Team Douche has chosen a new mascot to represent CyanogenMod, it's more that the Team has chosen a mascot for the first time, because until now it had been using the regular Android mascot in the various logos for each CM build. The Team chose from a number of user submissions and have come to a consensus on the winner.
There were quite a lot of submissions, and the decision didn't seem like an easy one. One of the finalists, "Cervantes" by Moin Ahmad, might have gotten our vote over Caio's submission, but it would have been a close one. It's hard to say no to Cervantes' gear monocle.
What do you guys think? Did Team Douche make the right choice? Were there any others from the
submissions page
that you prefer?