CyanogenMod 7.1 RC packs Android 2.3.4; list of supported devices grows to 44
7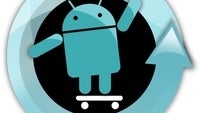 When it comes to custom Android ROMs, there is no denial that
CyanogenMod
is the most popular one out there. Supported by a dedicated team of Android enthusiasts, CyanogenMod currently runs on over 400,000 smartphones worldwide and its fanbase just keeps on growing.
CyanogenMod 7.1 RC
is the latest build of the custom ROM and it has just been made available for download. Being a release candidate version means that it will still have a few rough edges for polishing, but nevertheless, it should give you an idea of what its final release will feel like. So, what is new in the latest CyanogenMod release? Taking a look at its changelog we see a lot of tweaks and improvements over its previous build, but the one that will probably interest you the most is that CyanogenMod 7.1 RC is built on top of
Android 2.3.4
. That means that as long as your device is listed among the
44 currently supported smartphones and tablets
, flashing CyanogenMod 7.1 on it will give you a taste of the latest version of Google's mobile platform and the goodies that it packs.
So, if you are willing to give it a shot, you can grab CyanogenMod 7.1 RC from its official web page or through ROM Manager, and if you like its latest release, feel free to drop us a comment below. However, we urge you to be careful as flashing a custom ROM may have unexpected consequences. You do not want to end up with a bricked device, now, do you?
source:
CyanogenMod
via
Android Community
Recommended Stories