CyanogenMod 11 M1 comes to Nexus devices, nightlies for other devices rolling out
6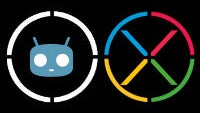 CyanogenMod has decided to change the way new releases are put out with CyanogenMod 11, which is based on Android 4.4 KitKat. In the past, the team would just put out nightly builds for supported devices and deal with the bug reports from there. This time around, CyanogenMod 11 M1 is being released for Nexus devices first, so the team can more easily parse the issues are reported.
This isn't for all Nexus devices, just
actively
supported AOSP Nexus devices, which means only the Nexus devices that are getting the official KitKat update from Google: Nexus 4, 5, 7 (2012 & 2013), and 10. This isn't to say that the Galaxy Nexus will be left out of CM11, just that it isn't part of the M1 rollout. The idea is that because all of the code and drivers for these devices come straight from Google, there should be far fewer bugs, and the bugs that do exist should be easier to identify as being part of the CyanogenMod additions or not.
Being able to more easily identify these bugs will help the entire downstream ecosystem with faster bug fixes and development. CyanogenMod 11 nightlies are beginning to rollout to non-Nexus devices as well, and the team has promised a full list of supported devices by the end of this week, which is in the next couple days.