CyanogenMod 10 M-series announced, stable releases to come each month
7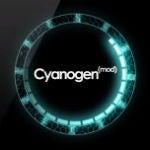 Team CyanogenMod just announced the availability of M-series builds of their popular custom Android ROM. What does the M stand for? Well, the guys aren't really sure either. What they are certain about, however, is that they want to make it easier for CyanogenMod 10 users to discover ROMs that are stable enough for every day use, and that is where the M-series comes into play.
M-series CyanogenMod 10 releases will be launched on a monthly basis and are expected to be more stable than unofficial builds that other developers have been sharing with the community. What's more is that you can try the CyanogenMod M1 release already, in case you own one of the supported devices. The list of devices includes the Samsung Galaxy Nexus, several Galaxy S III variants, the GSM version of the Galaxy S II, the Galaxy S, Google Nexus 7, and more, with additional smartphones and tablets bound to join the party over time.
So if you feel like flashing a newer CyanogenMod ROM on your smartphone, just follow the link below. All the necessary files are available for download, in addition to instructions as to how to put the software onto your handset.