Cyanogen raises $110 million without the help of Microsoft
75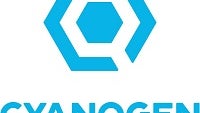 Late this past January, reports among the investment crowd circulated that
Microsoft was going to
write a big check to take a stake in Cyanogen as part of that company's fund raising.
The $70 million that Microsoft would have invested would have only given the company a minority share since Cyanogen has a valuation in the "high hundreds of millions" of dollars.
The decision appears to have been made following a series of negotiations, although Microsoft may seek a commercial agreement to get some of its software and services into Cyanogen's planned "
Android-without-Google
" operating system. $110 million is set to close, headed by an investment firm PremjiInvest.
Cyanogen has been making waves lately with promises to create a whole new platform, based on Android, yet completely independent of Google's services. The idea is to enable a completely new landscape for advanced services and applications to flourish without being fenced in by Google or Apple (or even Microsoft). Cyanogen's CEO, Kirt McMaster, said in January the company would have its own app store up and running within 18 months.
Microsoft is sure to maintain interest in Cyanogen's efforts, as Google does not lend any development of its services for the Windows mobile ecosystem. If Cyanogen's formula pays off, and given the money being talked about it is more likely to than not, Microsoft plans to ensure its services are accessible.
source:
Bloomberg