Customizable Live Cases for the Pixel and Pixel XL land in the Google Store
0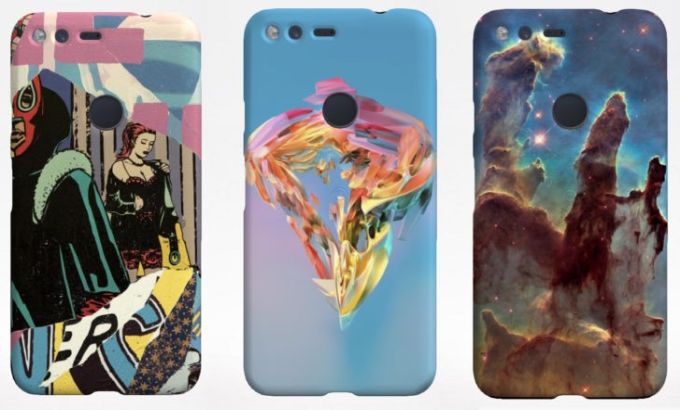 A decent number of cases are already available for Google's new
Pixel
phones, but in case you've been looking to get your hands on a customizable case, then get your credit cards ready! The customizable Live Cases have finally made their way to the Google Store in
Pixel
and
Pixel XL
flavors, allowing you to create your own cases for Google's soon-to-be-delivered premium handsets.
There are three different Google Live case families for you to choose from. All models will set you back a rather hefty $40, but that's the price you have to pay to be in charge of the design. Google Nexus fans are probably well aware of what
Google's Live Cases have to offer
, but we'll go over the options for those who are new to the idea.
The Artworks Live Case family allows customers to have their pick of various images created by established designers. Once you select the base design, you can then proceed to edit it by resizing the model and customizing the physical position on the case.
If these preselected models don't satisfy your needs, then the Photos Live Case family might be the better option. Upload an image, edit it, then place it wherever you want it to appear on the case.
If you want your Pixel or
Pixel XL
Live Case to represent your geographical position, then the Places Live Case family is the right one for you. Choose any location on Google Maps, edit the visual style, and then have the end result printed on the case. Unfortunately, Places Live Cases won't start shipping until early November while the other two case families are ready to ship now.
What do you guys think, will any of you guys be getting a customizable Live Case for your Google Pixel or Pixel XL?