Customers who lost money pre-ordering their iPhone 6 through bankrupt Phones 4u to receive modest refund
13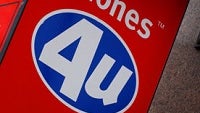 Perhaps "modest" is not the right word. The British indirect agent and cell phone retailer abruptly closed
all 720 of its locations
after losing carrier agreements with O2, Vodafone, and EE.
That closure occurred just before the release of the Apple iPhone 6 and 6 Plus, but within the pre-order window for carriers and retailers. Thousands of people pre-ordered the new devices through Phones 4u, and subsequently never received them because the company entered into "administration."
By going into what is the equivalent of bankruptcy proceedings in the United States, Phones 4u essentially laid off 5,500 employees and brought in a consultant to position assets for sale. That administrator, in this case PricewaterhouseCoopers (PwC), would also manage the proceeds from asset sales to settle debt obligations with creditors.
Some of those proceeds were abated through arrangements made with EE and Vodafone who agreed
to take over some of the Phones 4u
retail locations and their staff. Phone 4u's main competitor, Carphone Warehouse, picked up some of the kiosk locations and those locations. That still left more than 365 locations and over 3,300 employees swinging in the wind, however.
Such settlements are usually pennies on the dollar (or in this case, pence on the pound). That means those who pre-ordered an iPhone through the retailer are entitled to a refund, but it will certainly not be the full retail price of £539.99 ($807) of a 16GB
iPhone 6
, and it will not be as much as those who are bond (debt) holders of the company. The bond holders are "secured creditors," so they are first in line and will receive between 10 and 20 pence per pound owed.
Customers and some companies (services or trade) are "unsecured creditors." How much should you expect if you are one of those people? Well, as we stated earlier, perhaps "modest" is not the right word. Customers who paid handsomely for a device they never received can expect a refund of only
0.4 pence per pound
(£0.004). That equates to a refund of just £2.16 ($3.23) per 16GB iPhone 6 pre-ordered.
Of course, customers by this point may have sought resolution through their credit card company already, so it is not known how many people will feel the slap of a 0.4% refund.
sources:
Mobile Today
via
Neowin