Custom processors may come to Pixel as Google hires ex-Apple chip designer
25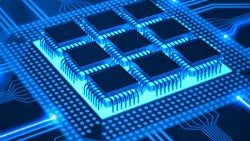 Google has been slowly expanding its hardware division, most notably with the new line of Pixel phones. Now, it appears as though Google has interest in designing its own custom silicon chips with the new hire of an Apple alumn who worked as a processor designer at Apple for eight years.
Manu Gulati announced on LinkedIn that he had been hired by Google to be the "lead SoC architect" for the company. Gulati has a long work history in processors, having previously been employed by AMD and Broadcom before spending eight years with Apple. According to reports, Google is looking to add more chip designers to the team as well.
While with Apple, Gulati was reportedly "instrumental" in designing the various chips used in iPhones, iPads and Apple TVs. It is unclear exactly what Google's plans might be, but it's not hard to assume Gulati will be working on custom processors for Pixel phones, but there is also potential for work on Chromebooks, Android TVs, and perhaps even Android Wear smartwatches.
At the very least, the hire implies that Google wants to have more of the top-to-bottom control over the Android experience, or at least the Google experience, similar to what Apple can do with iOS and iPhones or iPads. Of course, it's a bit too late for this to make any impact on the upcoming 2017 versions of the
Google Pixel phones
, but we may see the effects of this in 2018.