Cross-media "Endgame" may lead you to $500,000 in gold coins
9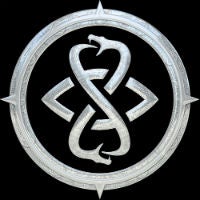 Even before this past week, the story behind the game of Ingress was a sprawling, in-depth world, but it turns out that Google's Niantic Labs has even bigger plans for its next mobile game: Endgame. The plan is to connect the mobile game to an intricate cross-media storyline and adventure, all called "Endgame". And, the best part of "Endgame"? You could win $500,000 in gold coins.
The Endgame story was conceived by James Frey, who is best known for fictionalizing large parts of his own memoir, and duping Oprah Winfrey in the process. For Endgame, Frey approached Google and Niantic Labs with the idea for an incredible cross-media experience that all begins with the new novel
Endgame: The Calling,
that Frey wrote with Nils Johnson-Shelton
.
The book is the story of twelve teens around the globe who represent twelve ancient civilizations. But, the novel is just a starting point. The footnotes of the novel point to websites and YouTube videos that expand on the story; and, there is also a puzzle hidden within the book.
The puzzle, story, and world are all entangled between the book, game, and videos; and, they all lead to a real world prize. This coming Saturday at Caesars Palace in Las Vegas, there will be an event to unveil the ultimate prize for whoever can unravel the puzzle: $500,000 in gold coins. There is a time limit though. The contest will end on October 7th, 2016, if the puzzle hasn't been solved by then.
There are plans for three Endgame novels (the first of which has already been released in 30 different languages), plus countless videos, social media connections, and of course the game. The mobile game that is part of this world won't be released until early next year, but it will be released for both Android and iOS. It's unclear exactly what the game will be, but knowing Niantic Labs (creators of Ingress and Field Trip), the game will have something to do with exploring the real world. The books will only be available through Google Play.