Cricket Wireless introduces most affordable plan yet for $30/month
9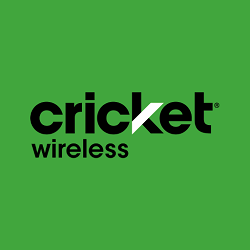 In the world of wireless service providers that don't use contracts, Cricket Wireless is undoubtedly one of the more recognizable names out there. The company uses AT&T's towers for their service, and the decent selection of phones, ability to bring over any GSM handset, and affordable plan options all come together to create a carrier with a lot of solid options. The company recently launched an
unlimited data plan for $70/month
, and although it may not be the absolute greatest deal when it comes to unlimited plans, it was certainly a nice addition to the carrier's lineup of plan options.
What if you're someone who doesn't use a lot of data though? What if you're someone who's mostly around WiFi connections, and only use a small amount of mobile data when you're on the go? If this happens to be you, you might be interested in the newest plan that Cricket has just announced. Starting on September 9, tomorrow, Cricket will begin offering their most affordable service plan yet. The new plan comes with unlimited talk, text, and 1GB of high-speed data. The best part? It will cost just $30/month. Prior to this, the cheapest plan Cricket offered was their Basic option. The Basic plan goes for $40/month, and includes 2.5GB of high speed data. That plan goes down to $35/month if you enroll with the company's Auto Pay service, so if that trend continues over to the new $30/month plan, you could snag it for as little as $25/month if you decide to sign up for the Auto Pay option.
Along with the new service plan, Cricket also announced a heap of new deals that will be available to customers starting on September 9 as well. If you make the switch to Cricket and sign up as a new customer, you'll be able to snag a free Alcatel STREAK, ZTE Sonata 3, or a Kyocera Hydro VIEW with the resulting activation of one of the company's plans. Additionally, Cricket is also offering the Alcatel IDOL 4 + VR Experience Pack for as little as $99 when you bring an existing number over to Cricket and activate it with one of their plans. This pack normal runs for $199, so you're looking at a savings of $100.
The new $30/month plan and all of the above deals will officially go live tomorrow on September 9.