Creditor seeks to liquidate Proview, bid fails due to Apple iPad suit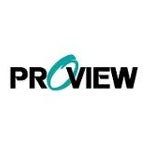 According to
China Daily
, this past Saturday the Intermediate People's Court of Shenzhen
refused a request from Fubon Insurance to have the Shenzhen subsidiary of Proview liquidated
. The Insurance firm is a creditor of the former monitor manufacturer and believes that even if Proview wins its case against Apple over the right to use the iPad name, it
won't provide the company with enough money to settle its debts
. The court disagrees saying, "
As it is too early to determine Proview lacks the ability to pay off its debts, the court does not accept Fubon's request to liquidate Proview."


According to legal
beagles
experts, had the court ruled in favor of Fubon, it would have instantly ended the Proview-Apple legal battle. But things are certainly not stable as far as Proview is concerned. It owes $400 million USD and has 8 Chinese banks as creditors. The action is heating up as Apple awaits network licenses for the 3G version of its new iPad. While it has received some regulatory approval to launch its third-generation tablet in China, no date has been announced for the release of the device in the country. So far,
grey market sales of the tablet
have not been promising.
not the same as its Shenzhen subsidiary that originally registered the iPad name
on China's mainland in 2001. Apple claims that this whole battle has been an attempt by Proview to confuse creditors and get more money from Apple.
The legal battle has managed to make it across the Chinese mainland to Hong Kong
and the States
. So far, the U.S. tech giant has won decisions in Shanghai and Hong Kong but is appealing
a ruling in Proview's favor
that occurred in Pudong.
source:
ChinaDaily
,
TheNextWeb
via
AppleInsider