Could the iPhone 5 come with support for LTE after all?
51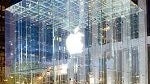 So far, industry analysts have been split in their opinion whether the next iPhone will support LTE connectivity or not, but the rumor that we just came across might shed some light on the issue. According to an
Engadget
tipster,
one of Apple's major retail stores has just been provided with LTE equipment
, and the reason for that is speculated to be, of course, that the iPhone 5 will boast an LTE radio.
Although it isn't exactly clear what the LTE gear will be used for, the fact that it is present in an Apple store does not necessarily mean that the next iPhone will be LTE-enabled. The radios are said to be compatible with AT&T's frequencies – both the 700MHz and AWS spectrums, yet the latter will not be owned by the carrier until the T-Mobile acquisition goes through. Besides that, Apple is not very likely to adopt a relatively new technology until it has been thoroughly tested, as the fact the the very first iPhone had no 3G radio goes to show.
Of course, an LTE-enabled iPhone would be more than welcome by the hoards of Apple fans, but it still seems that it is just too early for that so it would be a good idea to not get your hopes too high. We are absolutely sure that Apple has a reasonable explanation for installing LTE radios in the said outlet, yet it probably has little to do with the iPhone at this time.