Cortex A72-powered Snapdragon 620 posts impressive benchmark results
57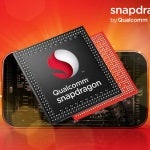 Qualcomm's 600 series Snapdragon chipsets generate merely a fraction of the coverage that the 800 series get, which doesn't mean they are inferior or anything. After all, they are made for mid-tier devices, and they do a banger of a job inside them. As any successful product of its, Qualcomm cares about improving the 600 series as much as it does about the flagship 800 series, or even the lowly 400 series. This definitely shows within the Geekbench results posted by the unreleased, but long in the coming Snapdragon 620 chip.
The chip was benchmarked in a test device with 3GB of RAM, but alas, we don't know the display resolution it was working at, which is an important performance factor. Still, with a single core result of 1513 points and multi-core score of 4051 points, the 64-bit SD 620 comes close to, or actually beats the Snapdragon 810 as benchmarked in the Xiaomi Mi Note Pro (1227 single-core, 4424 multi-core), and achieves a similar stand-off against the Exynos 7420 in the Galaxy S6 (1486 single-core, 5284 multi-core).
The single-core performance improvement comes as no surprise, considering the Snapdragon 620 has four 1.8GHz Cortex-A72 cores at play, paired with four 1.2GHz A53 CPU cores for power efficiency. Although the SoC is limited to LPDDR3 RAM support, it nevertheless packs more processing potential than one would expect from Qualcomm's 600 series.