Cortana will be preinstalled on CyanogenMod 12.1
9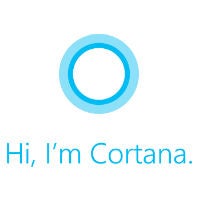 Microsoft is still working on getting Windows off the ground on mobile, but that isn't stopping the company from making deals to get its apps on other platforms as well. Microsoft Office was part of the
iPad Pro
announcement and Office apps have come preinstalled on CyanogenMod in the past, but now CyanogenMod will also have Cortana installed from the start.
This shouldn't be a total surprise, because it had been rumored that Cyanogen wanted to replace Google Now in its custom Android OS and was looking into integrating Cortana as that alternative. Now, Cortana has been found preinstalled in CyanogenMod 12.1. The question remains though as to how deeply integrated Cortana will be. As of right now, it has been noted in the OnePlus forums that Cortana is just a preinstalled app that can be uninstalled if you don't want it on your device.
However, Cyanogen has spoken about wanting to have Cortana be able to perform functions that even Siri can't on iOS or Google Now can't on Android. This would include deeper voice controls for more apps, like Spotify and others. We'll have to keep an eye out to see how this progresses.