Cortana to be available only in the U.S. at launch; a simple trick will allow her to work anywhere
7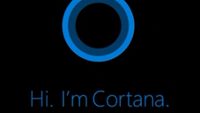 Microsoft's newly announced virtual personal assistant Cortana, will be sent out to Windows Phone owners once their handsets get updated to Windows Phone 8.1. Cortana will help you make a call, set an appointment, get directions, bring you stock quotes or sports scores, and more. And Cortana will also be integrated with third party apps.
Cortana will be exclusive to U.S. Windows Phone 8.1 owners as a beta until the second half of the year, when the feature will be available in the U.K. and in China. Other areas around the world will get Cortana in 2015. But if you don't live in the U.S., and really want the capabilities of a virtual personal assistant, there is a way to trick your Windows Phone 8.1 handset into thinking that your phone is in the U.S.
As you can see from the video below, it really is simple. Go to System, scroll down to region, and change it to the United States. Power off the phone, reboot, and Cortana will be there, ready to get to work. Obviously, this is not a permanent solution, and once you change the region setting back to your home country, you might lose Cortana. But there is no need to panic. Eventually, Microsoft will roll out the virtual personal assistant for every Windows Phone 8.1 model, including the entry-level
Nokia Lumia 520
.
source:
WindowsPhoneLovers
via
NPU