Cortana deemed non-suitable for minors under the USA's COPPA act
17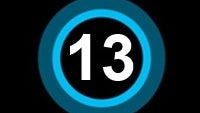 Apparently, Windows Phone's new virtualassistant Cortana has been worrying government officials with itssmarts. In its current state, Microsoft's voice recognition systemfalls under the Children's Online Privacy Protection Act, whichlimits its use by children aged under 13. If Cortana detects usersare below the age limit, it will turn down their request with apolite "I'm sorry, you'll need to be a bit older before I canhelp you."
Why is that? Luckily, the situation isfar from the privacy concerns that plagued the launch of Microsoft'sKinect 2.0 controller last year. Since Cortana is quite thepersonalized assistant, the amount of information it collects andsends to Microsoft's data cloud for processing is above the COPPAact's "don't intervene" threshold.
As Cortana is still in a "beta"stage, perhaps Microsoft will consider giving parents the ability todisable certain features which will make the assistant usable bychildren. However, it might be difficult to pull off such adjustmentswithout compromising Cortana's functionality in some way.
via America'smarkets