Corning adds new Gorilla Glass DX and DX+ aimed at wearables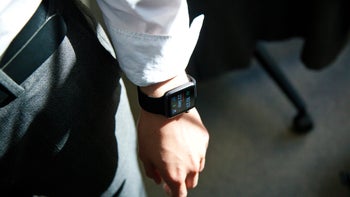 Besides the announcement of the next generation
Gorilla Glass 6
, Corning announced yesterday two new products – Gorilla Glass DX and DX+, specifically made to combat sun glare. It appears that the new line is marketed more towards smart watches rather than smartphones, which leads us to believe that this type of glass will be significantly more expensive.
According to the company, the need for these new products comes from customers wanting better display readability in sunlight, a statement we definitely agree with. Corning states that the new line will improve front surface reflection by 75%, compared to standard glass that is, not other Corning products. Another 50% improvement is expected in the display contrast ratio at the same levels of display brightness. This, in turn, should lead to a better battery life, assuming you spend enough time outside to notice the savings.
The difference between the DX and the DX+ is their scratch resistance. DX will have the same scratch resistance as regular Gorilla Glass, while the DX+ will have further improved scratch resistance "approaching that of alternative luxury cover materials", Corning's website says. For us that means "almost as good as sapphire glass", but they didn't mention the luxury material in mind.
It seems that executives at Corning saw enough potential in the smart watch market to justify the development of separate products. They are likely working towards integrating the new features into next generations of regular Gorilla Glass, which will be welcomed by all smartphone users.
source:
Corning
via
DigiTimes
Recommended Stories