Would you feel better about Google tracking your phone if it helps cops solve crimes?
8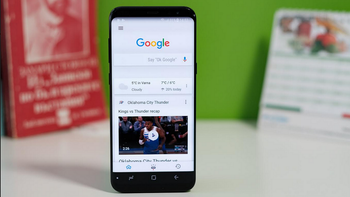 The New York Times reports
that Google is getting more requests from law enforcement for location data from the company's Sensorvault database. The Times mentions an arrest made in a murder investigation by Phoenix police. The suspect was tracked down after the cops used a search warrant forcing Google to release information about all of the devices near the crime scene that it had data on. But proving that this information doesn't always help the cops arrest the guilty party, the man was released and the crime pinned on his mother's boyfriend. Those who work for Google point out that the company doesn't always respond to warrants seeking location data with information on a single phone. Sometimes the data it gives the cops relating to a single warrant deals with hundreds of devices.
While law enforcement officials are excited about the prospect of using location data to find suspects in a criminal investigation, the cops note that they can't charge someone just because they show up in Google's database. Speaking of which, Sensorvault reportedly contains location data covering hundreds of millions of devices dating back nearly 10 years. When a request from law enforcement comes in, it usually seeks information from Google pertaining to the devices that show up as being in a particular location during a particular time.
Law enforcement officials that spoke with the
Times
said that only Google is able to respond to requests for such information. They note that Apple says that it does not have the capabilities to provide such location data. But one intelligence analyst with the sheriff's office in San Mateo County, California says that based on his experience, Google has the location data available for most Android phones and some iPhones as well.
The information provided by Google not only helps the cops find suspects, it can lead them to witnesses who might have seen or heard something important during the commission of a crime. Despite the apparent usefulness of the Sensorvault database, some Google employees point out that the database was not created to serve the needs of law enforcement and could generate information that is not accurate.
"There are privacy concerns that we all have with our phones being tracked — and when those kinds of issues are relevant in a criminal case, that should give everybody serious pause."-Catherine Turner, Minnesota defense attorney
With the increasing number of requests for information, the Google unit that provides the data to law enforcement is swamped. As a result, it can take as long as six months for the cops to obtain the information they want. One Google employee says that it received 180 requests in one week for data from its Sensorvault database.
Google's location data "doesn't pop out the answer like a ticker tape"

Legal experts also note that innocent people are getting caught up in the location data that Google provides the cops. While the information from Google is sealed in some states, in others the data can be obtained by the press and an innocent person could end up named in the media as being linked to a crime. And the cops have a way to get around the fourth amendment's demand that a search warrant covers a limited area, and contain probable cause. To prove probable cause, most warrants state that the majority of Americans own cellphones and Google has location data on many of these phones. That is enough for a judge to issue the warrant in most cases.

It isn't known how many of these warrants have led to an arrest or a conviction. A senior prosecutor working for the state of Washington, Gary Ernsdorff, has dealt with several of these warrants and he notes that the data from Google "doesn't pop out the answer like a ticker tape, saying this guy's guilty." Suspects still need to be investigated and Ernsdorff adds that "We're not going to charge anybody just because Google said they were there."