Consumer advocates attack Verizon for limiting third-party tethering
26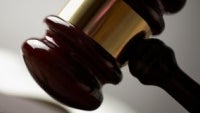 Recently, many Android users on the
Verizon
network received notices, encouraging them to use Verizon's own tethering plan, which costs $20 for 2GB of data. This was an effort to dissuade customers from using third-party tethering apps like Wireless Tether, which end up taxing Verizon's network, without appropriate compensation.
Now, the Free Press, a consumer advocacy group, has filed a formal complaint with the FCC. When Verizon bought the 700 MHz spectrum in 2008,
they agreed to certain open access provisions
. And the Free Press claims that Verizon's crackdown on
wireless tethering
is in direct violation of those spectrum purchase provisions:
"Because users download tethering applications for the express purpose of connecting additional devices to their data connections, Verizon's actions also limit and restrict the ability of users to connect the devices of their choice to the LTE network."
GigaOM
appropriately pointed out the real joke here: Google, who is complicit in restricting access to third-party apps, was the very company that demanded the open access restrictions in the first place. At the time, Google was also bidding for the spectrum, so there was obviously more at play than Google's supposed mission of openness. But the transition might also be indicative of Google's serious ideological shift over time, i.e. Android's
growing restrictions
.
source:
Free Press
via
GigaOM
Recommended Stories