Congress tells FBI "zero chance" of law requiring decryption of smartphones
17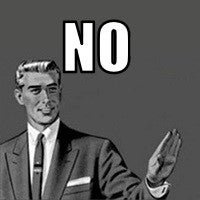 Congress may be experiencing what some would argue the longest period of record-low approval ratings in the history of the United States, but that does not mean the elected Representatives and Senators are not at least somewhat sensitive to the sentiment.
Last week, FBI director, James Comey spoke at the Brookings Institution
bemoaning the burden
smartphone encryption would put on law enforcement, stating that it "threatens to lead all of us to a very dark place."
However, it has been shown that at least in iOS, the
data on a smartphone
, even if encrypted, is not beyond law enforcement's reach. These new features, while good for marketing, basically wash the hands of a company like Apple, as it says it does not have the ability to break through such encryption. Last year, a court struck down the FBI's use of "National Security Letters" (NSLs), which are used to gather discrete customer data, but the ruling has been stayed pending appeal.
Director Comey states that
making it harder
to access this data will come at a cost, and if Apple and Google do not do something, then it may fall on Congress to force the issue. Few people are even renting that argument, let alone buying it, and it appears Congress is not going to be backing the director's play either.
One of the more powerful figures in the House of Representatives, republican Darrell Issa, stated in no uncertain terms to the director in a couple tweets,
"To FBI Director Comey and the Admin on criticisms of legitimate business using encryption: you reap what you sow. The FBI and Justice Department must be more accountable – tough sell for them to now ask the American people for more surveillance power."
One of Rep. Issa's democrat counterparts, Rep. Zoe Lofgren, said that Director Comey's proposal would have "zero chance" of passing. In the other chamber of Congress, Senator Ron Wyden, stated that he did not think any more than "a handful" of lawmakers would get behind such legislation.
The Electronic Frontier Foundation chimed in as well, saying that the 1990s era
Communications Assistance for Law Enforcement Act
specifically states that companies "shall not be responsible for decrypting, or ensuring the government's ability to decrypt [communication]." This basically assures that no private company can be forced to act as an agent of law enforcement.
source:
Motherboard