Confirmed: native app development coming to the Apple Watch in future SDK update
16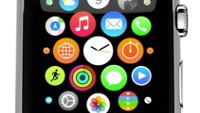 Last week, we brought word that the Apple Watch platform is
rumored to receive quite a few notable updates
in both the near and distant future. One of these rumored new updates, native Apple Watch app development, was recently confirmed to be in the works by Apple senior vice president of operations Jeff Williams. Williams made the announcement earlier today at the Re/Code annual Code Conference.
At the moment, third party apps don't live on the Watch, like the Apple-made apps that come preloaded on the wearable. Instead, third party apps run on the paired iPhone and communicate with the Apple Watch, which displays the user interface and communicates the user input to the iPhone through Bluetooth. As many reviewers and regular users alike can confirm, there's a notable difference in performance between Apple's native apps and what the developers can currently write. Fortunately, all of this nonsense is about to end soon.
The Apple executive mentioned that the new Apple Watch SDK will be unveiled at Apple's World Wide Developers Conference (WWDC) in San Francisco on June 8. The first third-party apps that run natively on the Apple Watch should reach Apple's App Store this fall.
Aside from writing apps that actually run on the Apple Watch, developers will also be able to create apps that access the various sensors integrated in the device (such as the heart rate monitor) and the digital crown.
When asked about the commercial success of Apple's first wearable device, Williams said that demand was "fantastic", but that he cannot provide an exact number.
Recommended Stories