Buying an iPhone is better than a healthcare plan and we were blind to the truth all along (sarcasm)
64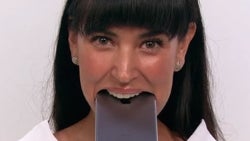 On Tuesday, Republican Rep. Jason Chaffetz
made an interesting point
. Rather than getting that hot, expensive new iPhone, as a sensible American, you better invest in the GOP's forthcoming healthcare plan of comparable price. Because you are free individual and you have a choice. But having both the new iPhone and adequate healthcare costs much money in the current system, so if you don't have that, you
darn better
make the responsible choice.
What if you really wanted that iPhone, though? Too bad! Suck it up, or hustle! Conan O'Brian's team of comedians uses every opportunity to land a critical jab at politics – and especially at Apple – so their quick reaction comes as no surprise. What if getting that new iPhone is actually the sensible thing to do – and a better investment than healthcare, at that? Apparently, we have been blind to its untapped medical potential all along! Let the video demonstrate why Apple has "the only healthcare you'll need."
The iPhone handles medical exams, acts as an advanced thermometer, does emergency blood transfusions, delivers superb diagnostics, and... you probably didn't want to
know
that, but rectal examinations are on the menu, too! Funsies aside,
the most popular smartphone in the US
is more than capable of assisting your treatment, thanks to the Apple Health app's monitoring and data sharing functionality. Still, you probably shouldn't put it in your mouth because Conan told you so. If you do that, you may have bigger problems than having to choose where to spend your money.