Comics are now iPad Retina display ready
5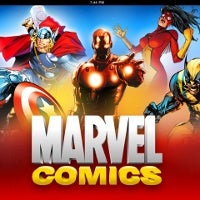 The new iPad is out (who doesn't know about it anyway), and while you're looking for an excuse on why you just spent (another) $499 or more for Apple's latest and greatest, good news couldn't come at a better time.
Comics from Marvel, DC, Image, and other popular comic publishers are now all made available in beautiful HD resolution matching the Retina display capabilities. Back issues and indie comics will also soon be available to break the sweat out of every single of the
3.1
million pixels on the new iPad.
Comixology
which distributes most comics has just updated its iPad application bringing 125 comics in CMX-HD format. This means that every issue that's been made available last week and every issue that will come out from now on will be tweaked to be more detailed. The app will even ask you whether you want to re-download previously downloaded non-CMX-HD comics.
That's not all, though. Competitor Graphicly has also submitted an application full of HD-enabled comics and it's just waiting on Apple's approval to fight for your App Store attention.
Of course, the new CMX-HD issues will be larger, nearly twice as big as the original ones. No visible pixelation comes at that price, but it's one you're willing to pay, aren't you?