Color Co-Founder Peter Pham steps down, $41 million of venture capital at risk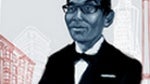 Do you remember Color? The social network/photo sharing start-up which made waves in the tech world by being able to attract the whopping
$41 million
in its infancy, now seems to be in trouble.
Co-founder Peter Pham
, ex-VP of business development in Photobucket, and one of the possible reasons behind Color's capital injection, has reportedly
stepped down
. TechCrunch was the first to report the news which wasn't yet officially confirmed. Pham's Twitter profile still claims that he heads the start-up, but his most recent tweet hints at his possible resignation: "Father - much more important job than founder."
At the same time, the Android version of the application, which first launched fro iOS, seems to be pulled from the Android Market and might have been ditched altogether. On Color's website, we can read only that "new Android version [is] coming soon, stay tuned."
The idea behind Color is of a social network based on proximity and mixed with the photographs you choose to share. Promising? Yes. But just as we pointed out in our
initial report about Color
– hardly worth $41 million. So while Color could still progress, it now seems much less likely.