Co-inventor of T9 text entry dies at age 60
4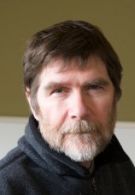 Text entry pioneer Martin King has tragically died of cancer at the age of 60. Although you might not recognize his name, most anyone has at some point enjoyed his innovation:
T9 predictive text
.
As co-founder of Tegic Communications, he and Cliff Kushler designed T9, which revolutionized mobile phone text entry by eliminating the need to press each alphanumeric key repeatedly to type the desired letter.
T9 developed out of his invention of the Eyescan Communicator, which enabled physically disabled people to type messages via their eye movements on a character display.
After they sold Tegic Communications to AOL for $350 million, King's former business partner went on to develop
Swype
. Swype allows users to slide from letter to letter on touchscreen phones, rather than tap them individually.
Even during his battle with cancer, likely derived from Agent Orange exposure in Vietnam, he was still developing new technologies. He recently began Exbiblio, which develops programs to recover full digital documents from the web based on a few words of printed text.
He was known for his love of the outdoors, and his generous contributions to environmental and wildlife preservation. Both he and his innovative spirit will be missed.
source:
Electronista