Cloud-centric Nextbit Robin now discounted to $169.99 at Amazon
5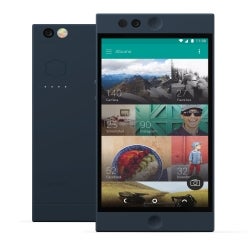 The Nextbit Robin, the cloud-centric smartphone masterminded by former HTC design chief Scott Croyle, has been given a substantial discount over at Amazon. The handset is now available for $169.99, which is $130 down the minimum recommended price and $30 off the regular Amazon price.
The smartphone is powered by the Snapdragon 808 chipset with 3GB of RAM and 32GB of storage. It features a 1080p-resolution screen and USB Type-C connectivity, in addition to 100GB of cloud storage for free that comes with purchasing the Nextbit Robin. The smartphone uses this space to deposit apps and data you don't access too often, freeing up space on its internal memory.
Alas, it's only the Midnight color that's on sale, while the more out-there Mint shade is priced $196.