Clorox employees bleach out BlackBerry smartphones and replace them with the Apple iPhone
27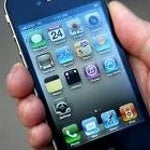 Clorox employees on the IT team were not happy with the BlackBerry as the company's choice as the smartphone for its employees. So when Ralph Loura took over last year as CIO for Clorox, he knew changes had to be made. "If you believe demographic studies, the workforce in their 20s and 30s isn't going to accept black corporate PCs with black corporate mobile phones and not be allowed to run Facebook or Angry Bird apps," he said.
Loura removed the BlackBerry as a choice for its smartphone users and gave those workers being issued a company owned phone the chance to pick between the Apple iPhone, an Android powered device, or one running Windows Phone 7. Of 2,000 smartphones issued by Clorox, 92% were the iPhone, 6% selected the Android model while 2% opted for Windows Phone 7.
Loura said that one of the reasons why Clorox used to give out BlackBerry phones was because of the strong security that the handset provided. But now, most information is in the cloud. As Loura said, "My job is about how to be the chief risk officer, yet provide choice and flexibility. It's about putting apps and logistics in the cloud and pushing the user interface to the edge."
A small group of employees will be testing out the Apple iPad 2. Loura feels that while so far no tablet can replace his laptop, he feels that tablets can run business apps from the cloud.
For Apple, getting more business users is a goal that the company has been aiming for. Getting inside Clorox and grabbing a huge majority of employees is exactly the model that the Cupertino based firm would like to see repeated over and over again in corporate America and overseas.
source:
ComputerWorld
via
AppleInsider