ClockwordMod Recovery about to get update to version 6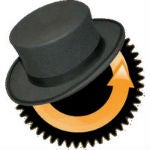 ClockworkMod Recovery is essentially the number one tool for the Android mod community. CWM replaces the stock recovery to allow easier access to wiping data and flashing fun new ROMs, kernels, etc to your device. And, CWM is about to get a major update to version 6.
Version 6 looks to have 3 major updates packed into it, all of which are designed to make life easier for those of you out there who like to root your device, but keep whatever the stock ROM is for your device. This is pretty nice, because not everyone is adventurous enough or feels the need to get into the custom ROM scene. So, for those people out there, CWM 6 will be adding options to check and make sure your ROM is still rooted, to disable the stock recovery flasher, and it will also give you the option to install an official OTA update for your device.
All in all, a pretty solid set of new features. No timetable on a release, but there are already betas out for some devices, so it likely won't be too long.