Class Action suit demands that California ban sales of the iPhone
66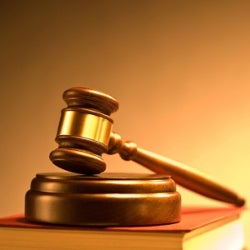 A Class Action suit filed Tuesday at the Los Angeles County Superior Court by MLG Automotive Law, claims that Apple has had the technology since 2008 to prevent iPhone users from texting while behind the wheel of a car. While noting that Apple did receive a patent in 2014 for a similar invention, the suit alleges that Apple won't implement the technology because it would then be at a disadvantage to other phone manufacturers who don't limit consumer use of their handsets.
Data from the DOT is used in the court filing, claiming that 1.5 million people are texting and driving on the nation's public roads at any given moment. The suit also quotes the National Highway Traffic Safety Administration as saying that driving and texting is six times more dangerous as drunk driving. And things get worse from there. The California Highway Patrol and the Federal Highway Administration say that the iPhone is responsible for 52,000 car accidents and 312 deaths a year in the state..
The plaintiff in the new suit is said to be Costa Mesa's Julio Ceja, whose car was rear ended by another driver distracted by her iPhone. The suit seeks to stop all sales of the iPhone in California until Apple introduces a method that will prevent users of the handset from texting while driving.
A similar suit was just filed by the parents of a 5-year old girl
who was killed when a driver was using FaceTime while behind the wheel. The distraction caused the driver to ram into the car ahead of him at 65 miles per hour, killing the child. This suit also refers to the 2008 patent which would have allowed Apple to implement a tool for blocking drivers from using FaceTime.
Unlike the suit that demands a ban on iPhone sales in California (Ceja v. Apple), the legal action that resulted from the death of the five-year old girl is seeking monetary damages.
2017 01 17 Ceja v Apple Class Action Complaint by MalcolmOwen on Scribd
source:
Scribd
via
AppleInsider
>