Clarius outs the first mobile ultrasound scanner for your iPhone or Android
11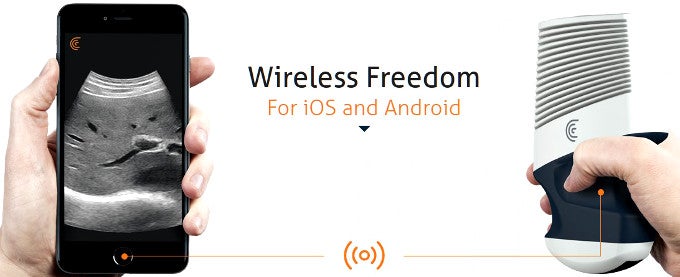 The efforts to bring an affordable and truly mobile ultrasound gear to the world are finally bearing fruit with the announcement of the Clarius Mobile Ultrasound Scanner. The first of its kind, it can connect to your iPhone or Android, and allows for family physicians or doctors going to remote locations where there isn't much health infrastructure, to have the joys of ultrasound exams on them at all times.
The portable ultrasound machine is comparatively affordable as it can use the mobile displays for screening purposes. While the more portable bedside scanners from the ones that physicians currently use start from about $25,000, you can buy several of Clarius's creations for that price. Quick exams or procedures like nerve blocks and guided injections can be performed on the spot with it, and the gear offers intuitive mobile interface with which the examining doctor can rapidly save and share the resulting images. As per Laurent Pelissier, the CEO of Clarius Mobile Health:
Physicians have been asking for a portable ultrasound system that works with their iPhone for some time. The challenge has been to make an affordable device that is small enough to carry around and that also produces great images. I'm happy to say we've succeeded in creating a product that will enable more clinicians to use ultrasound anywhere to improve patient care. It's as easy to use as a mobile phone camera.
The Mobile Ultrasound Scanner will be available for yet undisclosed pricing, pending FDA approval, and is built out of magnesium alloy to resist the daily wear and tear. With the accompanying iOS or Android apps, and the direct wireless connection it forms with almost any phone or tablet on these platforms, it might soon be a replacement for the clunky systems of old.