Claimed Huawei Mate 8 live picture leaks, flaunts a round finger scanner
8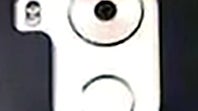 Huawei will likely
hold its grand Mate 8 unveiling on November 26th
, and will eventually use the occasion to showcase the homebrew Kirin 950 chipset that will power it, too.
The rumored specs so far, besides the
Kirin 950
SoC, are a Quad HD display resolution, and a 20 MP camera on the back. All valid upgrades over its predecessor, the Mate7, which had a 1080p display and a 13 MP shooter.
The real kicker might be in the Mate 8 design, though - the
Mate7
is one pretty metal-clad giant, and the Mate 8 is expected to be one, too. In fact, judging from this leaked prototype wrapped in a mule case you see below, the Mate 8 could arrive with a metal chassis, too, and have a round finger scanner on the back, matching the camera lens shape.