Cisco says average North American mobile user to gobble up 6GB of data monthly by 2017
4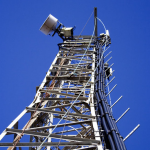 According to Cisco Systems, the average North American mobile consumer is going to see a
huge explosion
in the amount of monthly data he or she consumes by the time 2017 rolls around. Currently, the average amount of data used in the region is 752MB and if Cisco is right, that number will skyrocket to 6GB in five years. While that might make the carriers nervous about clogs in the network, it also means that customers will have to spring for higher monthly data allowances if they are not on an unlimited plan. And even if they are with a carrier that offers unlimited data, the customer could still be subject to throttling.
841 million
from 549 million.
So what are we doing with all of this data? According to Cisco, in North America smartphone's share of consumed data will rise to 52% in 2017 from 49% in 2012. Tablets' share of used data will rise from
6.8% to 28.3%
during the same time period. That is a big difference from the Asia-Pacific region where smartphones will be used to consume 78% of data in 2017 from 46% last year. Tablets will grab
5.1
% of data used in that region in five years.
Cisco forecasts the number of 4G LTE connections rising to from 60.4 million in 2012 to 135.2 million in 2013 and soaring to 992 million in 2017. In 2012, just 1% of global connections were 4G LTE, but that accounted for 14% of mobile data traffic. By 2017, 4G LTE will be responsible for 10% of global connections and 45% of mobile data traffic. According to Cisco, by 2017 the total amount of data consumed each month will reach
11.2 exabytes per month
. Each exabyte equals 1 billion GB.
source:
FierceWireless