Cirrus Logic's drop in revenue points to decline in Apple iPhone sales
13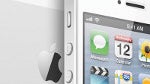 Apple iPhone supplier Cirrus Logic reported that it would report a net inventory reserve of $23.3 million for the fourth quarter. $20.7 million is due to a
high volume company's decision
to switch to a newer Cirrus component. Margins are now expected at 40.4% vs. the 50% to 52% previously expected. The company now expects Q4 revenue of $206.9 for the period that expired March 30th. In January, the company forecast revenue of $200 million to $220 million for the period. For the current quarter, Cirrus Logic is now expected to post revenue of $150 million to $170 million which is below the $195 million estimated by analysts.
All of this started to get Apple stockholders nervous as speculation grew that
lackluster sales
of the Apple iPhone was responsible for the shortfall in earnings. Both the Apple iPhone and Apple iPad use audio chips from Cirrus Logic, so any drop in the top line at the company had Apple investors reaching for the phone to call their broker.
Apple's shares were decimated on Wednesday
, at one point making a new 52 week low around $398. It didn't help that Needham & Co. analyst Vernon Essi Jr. blamed the problems at Cirrus Logic on problems at Cupertino.
Essi jr. said that Apple was "
losing its mobility mojo
," and added that the guidance "
indicates that the recent fears of Apple's lackluster iPhone demand in 2013 are warranted
". He sees first half 2013 sales of Apple's iconic smartphone
closer to 55 million
than the earlier forecast 60 million. In addition, R.W. Baird analyst William Power said that increased competition would result in lower than expected Apple iPhone sales and also because Apple will probably not release a new iPad this quarter as it has in previous years. Some are calling for a 20% to 30% drop in Apple iPad mini shipments this quarter as buyers back off, expecting a new model of the device which probably won't launch until later this year.
source:
Barron's
,
Marketwatch
via
BGR