Chrome for Android may get one-handed mode further down the line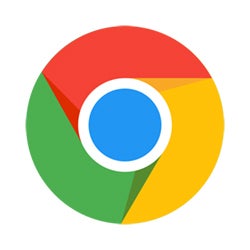 Flags in Google Chrome allow users to try out new features in the browser while they are still being being tested by the developers. Once a new flag is discovered, it's a pretty safe bet that it will be honed out into a full feature in a few months time. This brings us to the latest such discovery, made by the folks over at Android Police.
A new flag was discovered in Chrome Dev and Canary for Android, simply called "Chrome Home", which moves the URL bar and options menu to the bottom of the screen. What does that mean? Well, it's most likely an indicator that Google devs are toying with something like a one-handed mode for the browser. It would only make sense, after all, especially given how Android phones, and smartphones in general, are getting bigger and bigger all the time, and how Google has already facilitated fortyping on big touchscreens by introducing one-handed mode to Google Keyboard.
Safari for iOS has some of its controls, including the forward and back buttons, at the bottom of the screen, while the mobile versions of Microsoft
Edge
and Internet Explorer have had everything at the bottom for years. If only Google would bring the handy bezel swipe gestures from the iOS version of Chrome to Android, the browser would be usable with one hand on bigger screens even without a dedicated mode. A man can dream…
source:
Android Police