Chrome apps for Android and iOS get closer with new developer tools
2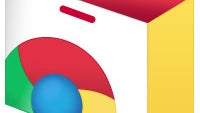 Back in September, Google confirmed that it was planning to bring
Chrome apps
to mobile platforms. Early in December, Google said that we might see Chrome apps hitting Android and iOS as soon as
January
. Today, Google finally released the developer tools needed to make good on those promises, although with only a few days left in January, we're not sure it'll quite make it.
The toolchain that Google has released is an "early developer preview", but it should allow developers to easily port their Chrome apps to mobile by essentially wrapping the Chrome apps in a native shell wrapper using Apache Cordova. And, to make apps feel more native, Google has also ported certain Chrome APIs like push messaging, OAuth2 identification signin, storage access, and more. Not surprisingly, there are a couple extra APIs available for Android porting including rich notifications and in-app payments.
Google's plan is to allow developers to release Chrome apps through the Google Play Store and Apple App Store and have them run just like native apps. We don't have a lot of info on how it will all work, but we expect some cloud syncing to be involved since these are Chrome apps after all.