Chinese scammers arrested for exchanging fake iPhone parts with original ones at Apple
8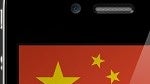 China's cold war on Apple turned warmer after CEO Tim Cook himself apologized for what
the Chinese authorities deemed unfair after sales practices
and the like, on what could be considered a crusade against some reputable industry brands over there.
The Chinese registered the effort, the media
had only good things to say about the apology
, and now it turns out that some of their own were actually involved in scamming the customer service of Apple by presenting counterfeit iPhone parts for the real, but damaged thing, and obtaining new original ones in exchange.
After getting the originals, employees at a store that sells iPhones, would wrap the real parts in back covers, put in a battery, and sell them as
iPhone 4S
gear for a tidy profit. Apple warmed up to the scam recently, informed the store owner and the police, and the shop engineer plus boyfriend were cuffed in the beginning of April.