Chinese carriers snub big phone vendors, as local entry level Androids now come with dual-core and 4" screens
2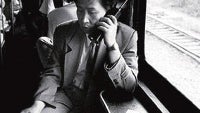 China Unicom, and a lot of other carriers, not just those in China, are starting to fight back the generous smartphone subsidies they've been doling out all these years since the first iPhone introduction, hoping to make it up in monthly charges. This, of course, is not going to compress handset makers margins too much, just the consumers would be required to pay more for their handset upfront.
In order to further cut costs, the Chinese carrier is procuring entry level smartphones from local manufacturers, snubbing the big international brands like Samsung, Nokia or LG.
Those entry level phones from Huawei, ZTE and the like, which are sold in the $158-$237 range, however, are
now coming with dual-core processors and 4" displays
, say the carrier sources, which is a far cry from what entry level was considered just a year ago. So, essentially, the subscribers might be paying more upfront than used to, but they are also getting a much better phone with dual-core Qualcomm chipset and larger screen for the money, so the transition to lower subsidies is likely to go down easy.
The sources also opined that the differentiation in hardware is mostly over, and phones will be competing in design and user interface, as well as "
smart audio recognition
", whatever that is.