Chinese authorities confirm antitrust investigation into Microsoft
14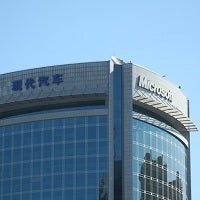 When you think about a legacy of software piracy of gargantuan proportions, and then couple that with the idea of China having an "anti-monopoly" business agency, it does make one scratch their head about news like this.
Following a raid on several Microsoft offices
in China a couple days ago, officials have confirmed that it is looking into "monopolistic behavior" by Microsoft. As the government of China owns and controls any number of business entities, one cannot help but think oxymoronic thoughts.
"An investigation has been established into Microsoft Corporation on suspicions of monopolistic behavior," according to an announcement by the State Administration for Industry and Commerce. This is the same agency that cited Qualcomm as having a monopoly, and with the help of state-owned media has noted Windows 8 as being a mechanism for collecting personal data as well as announcing the iPhone as a "national security threat."
As the notion of an "anti-monopoly" regulator in China does not make sense where the government ostensibly owns everything, the end-game in this "investigation" is some type of political position. What has not been revealed is what that goal is. The fact that more than 100 state officers raided Microsoft's offices, confiscated computers, records, and interviewed personnel at those locations is all for show.
Remarks made by Chinese president Xi Jinping earlier this year sum up the ideology, "Only if core technologies are in our own hands can we truly hold the initiative in competition and development."
source:
WindowsITPro