China's Baidu announces a new mobile browser
3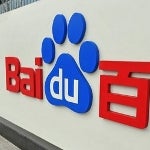 Thanks to demand for low end Android handsets, China is expected to
leap over the U.S. this year to be the biggest smartphone market in the world
. With that in mind, the country's most popular search engine site, Baidu, has
announced a mobile browser
. It's quite a lucrative market in the region since in China, the number of those accessing the internet from a smartphone or tablet is growing twice as fast as the overall market.
"The cloud-supported mobile Internet is the focus of the next wave of innovation."-Robin Li , Baidu Chairman
Baidu says that the new mobile browser will
support faster upload and download speeds
and will allow users to run web-based applications. According to data from the China Internet Network Information Center, a government-authorized industry group, at the end of July 388 million Chinese went online via a mobile device. That is a 22% gain from last year and accounts for 70% of China's total internet users.
Baidu had a whopping 78.6% share of China's search market in the second quarter, far ahead of Google's 15.7% share in the period.
source:
AP