China will surpass US in smartphone shipments in 2012
11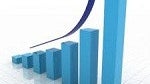 Low-end smartphone demand is the leading indicator that will push China into the top spot for smartphone market share this year. International Data Corporation (IDC), based in Framingham, Massachusetts, released data from their Worldwide Quarterly Mobile Phone Tracker and China's ascent to the top spot is not by any small margin.
Citing the sub-$200 Android market as the driving force, IDC believes that price point will drop as low-end devices dominate the competition for market share. China is expected to account for 26.5% of smartphone shipments this year, leaving the US in a distant second at 17.8%.
That does not mean that the US market is standing still, however. Growth is still expected, but at a slower rate as first-time users pick up the technology and as exiting users upgrade. Along with China's rise, IDC points out that there are several other countries will assume key-market roles over the next several years, in particular Brazil and Russia.
Wrapping up the top-five markets for smartphone shipments in 2012 are, China, USA, India, Brazil and UK.
source:
IDC
Recommended Stories